Let's start with the best meeting destinations Switzerland has to offer:
Meet in Basel:
Right in front is the border city of Basel, located at the border triangle of Switzerland-Germany-France. Basel is a world-renowned center of the pharmaceutical and chemical industry and therefore ideal for conference events, seminars and congresses. Here you can only benefit from the rich know-how of the resident companies! The Congress Center Basel, centrally located in the city, offers congress organizers the largest and most modern congress center in Switzerland.
But not only that, Basel also shows itself exemplary when it comes to sustainability. The exhibition building is operated according to demand, which means that heating, air conditioning and ventilation are only used when really necessary. In addition, most of the waste heat is reused, and the building has a green roof with a photovoltaic system. This holistic sustainability concept makes Basel an environmentally conscious meeting destination.
My personal recommendation: Best Western Hotel Dreilaenderbruecke
Meet in Zürich:
Zurich is a major transportation hub in Switzerland – both within the country and throughout Europe. As an international financial center and home to Switzerland's two largest universities, Zurich is an important business and science center. The city also offers an excellent quality of life, making it an extremely attractive destination for meetings and business trips.
If you choose Zurich as your meeting destination, there are two recommended hotels that offer first-class accommodations: Best Western Hotel Spirgarten and Best Western Plus Hotel Zuercherhof.
Meet in Bern:
Bern is also not to be underestimated as a conference destination. The region is one of the strongest business destinations in Switzerland and wonderfully combines a relaxed atmosphere with hustle and bustle. But Bern scores not only with economic strength, but also with sustainability. The city has received several awards for its environmentally friendly efforts, including the European Energy Award Gold, the Energy City Champion award with 87.2 out of 100 points, and the title of Fair Trade Town.
For a sustainable and enjoyable meeting experience, the Best Western Plus Hotel Bern is the ideal place to stay.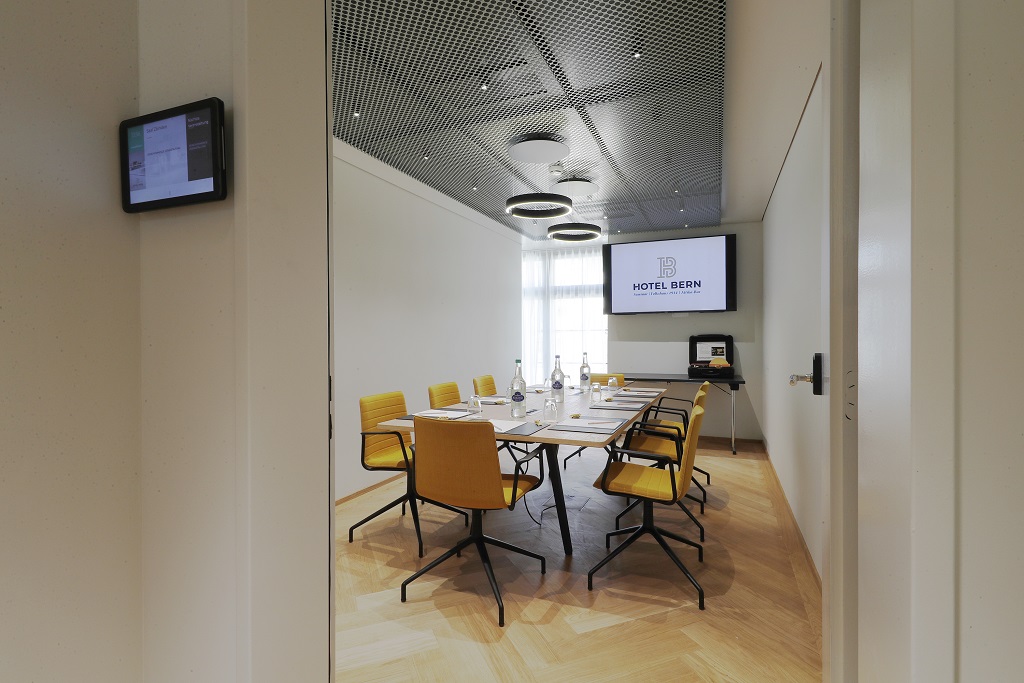 So Switzerland as a meeting destination offers not only impressive convention centers and high-quality hotels, but also a pioneering role in sustainability. This is where business success and environmentally conscious action come together. So, if you want to meet in a place with stability, success and green ideals, Switzerland is the perfect choice!