Today it's not about my personal travel experience, but about that of my blogger colleagues, Monique and Janett from Teilzeitreisender.de. Unfortunately, the blog is only available in German.
On this blog, the team around Janett reports on their short trips, which can be classified thematically almost anywhere – sometimes it's about tips and advice about traveling, as well as exciting destinations, hotel recommendations and much more.
In winter, Janett and Monique were on the road in Ochsenfurt. Learn more about their stay in the small town in Bavaria, near Würzburg, in our interview!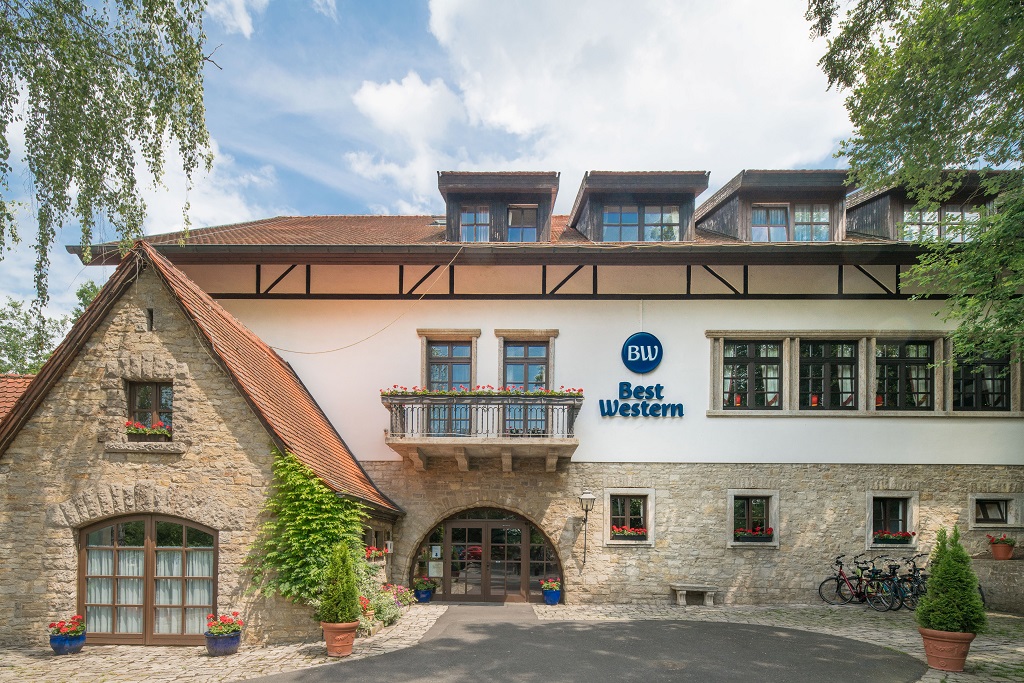 Janett and Monique paid a visit to Ochsenfurt during the frosty season. During their girls' trip, they stayed at the Best Western Hotel Polisina.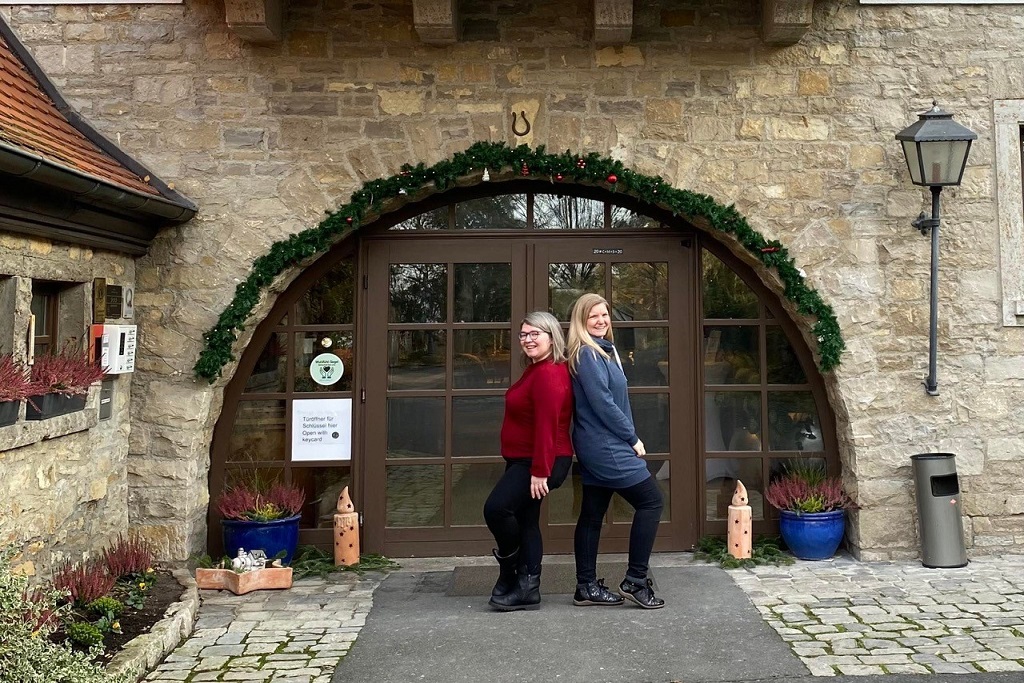 "Why does the journey lead you to Ochsenfurt?"
Monique: We are always curious to discover places that not everyone has immediately on the screen and which are simply not mainstream and overrun by tourists. Therefore, we have often been able to enjoy the beauty away from the old and overcrowded cities and discover the special.
Janett: We were looking for a relaxed place for a nice girls' weekend, which is also easily accessible from the Rhineland and the Harz Mountains. Ochsenfurt is perfect for this – the train from Cologne to Würzburg takes just under 2 ½ hours – there is a regional train from there. It's even easier by car!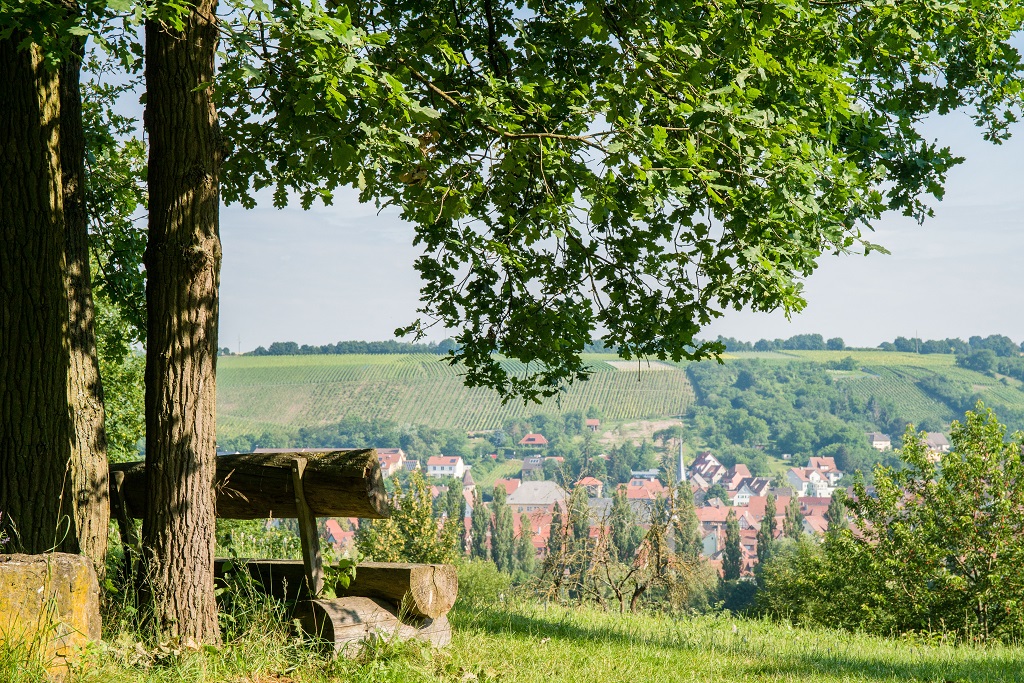 "What was your best (hotel) moment?"
Monique: On the very first evening, we were able to enjoy the fantastic cuisine in the hotel restaurant of the Polisina. After both of us arrived directly from our jobs that day, we immediately felt at home and quickly forgot about the work week during dinner. The good-night drink by the fireplace rounded off this evening perfectly.
Janett: I loved the view from our large room down into the Main Valley! I definitely need to come here again in late summer when the wine is on the slopes.
"What is a must to have eaten and drunk in Ochsenfurt and at the Christmas market?"
Monique: If you're already in a wine region at Christmastime, from my point of view a regional vintner's mulled wine is an absolute must. Delicious! We tried ours at the Adventsgässle in Ochsenfurt (always on the 3rd of Advent).
Janett: I tried the regional Kauzen Bräu beer right in the evening. It's brewed in Ochsenfurt and tasted really good.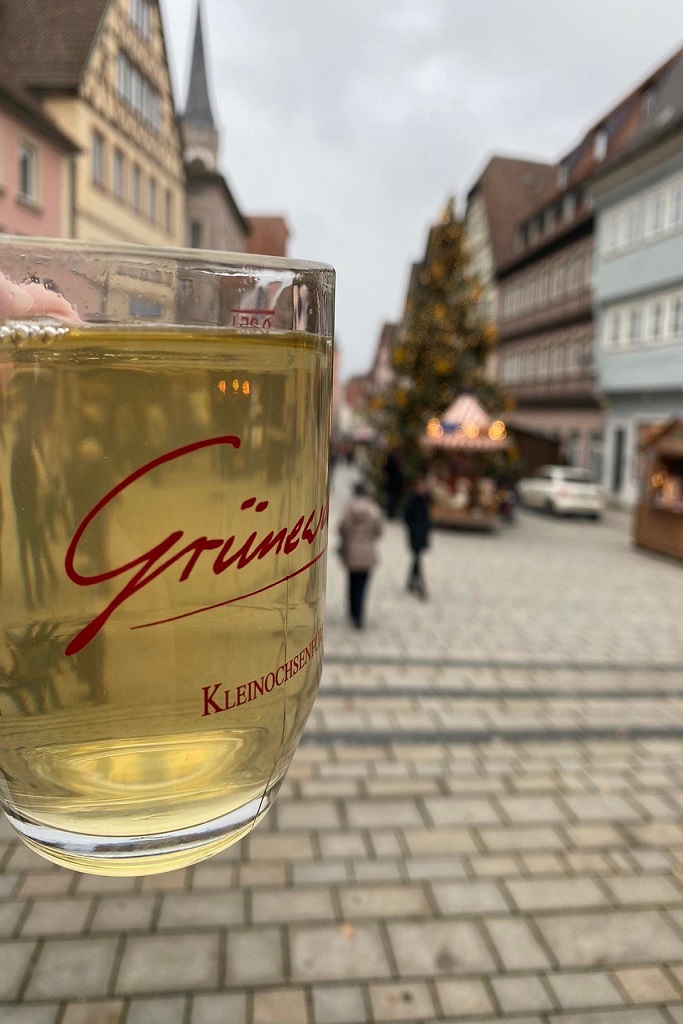 "What is a must-see in Ochsenfurt and the surrounding area?"
Monique: Ochsenfurt is known as a half-timbered town, so the old town and a walk along the town wall are of course worth seeing.
Janett: There are some really beautiful places around Ochsenfurt – the region is ideal for a mini-road trip even in winter. Whether Marktbreit, Sommerhausen or even Kitzingen, there is something to discover everywhere here.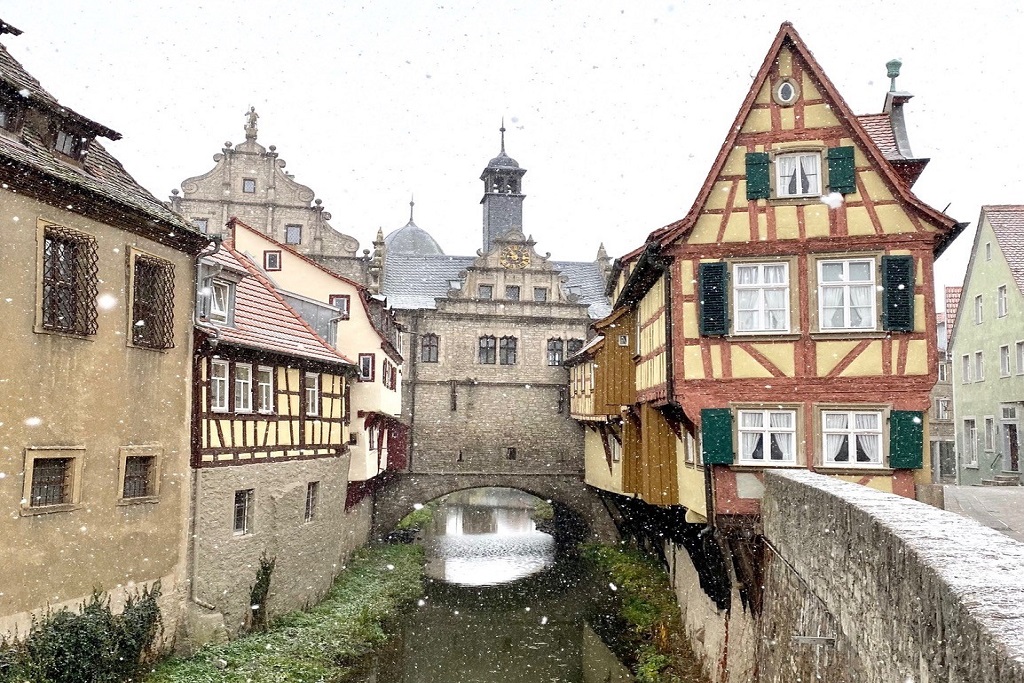 "What didn't you know about Ochsenfurt before?"
Monique: I actually didn't know anything about Ochsenfurt, except that it's somewhere near Würzburg and that I had driven past it once on the autobahn. I didn't realize how delightful this little half-timbered town is.
Janett: I had two highlights at once on our trip to Lower Franconia. I got to visit Santa Claus at the Advent Gässle and had a nice chat with him, and I was surprised at the variety of beautiful towns and the location on the Main River. Quite practical: In almost all places there are inexpensive or even free parking spaces close to the city.
"What should definitely be on your bucket list for a girls' weekend in Ochsenfurt?"
Monique: The Spenkuch bakery in the old town hall is great. It's a great place to chat and people-watch over a cup of coffee and some delicious cake specialties.
Janett: Around Ochsenfurt there are a lot of outlets and shopping opportunities, so there is nothing to stop you from shopping extensively (especially during the Christmas season). Afterwards, you can relax in the spa or at the bar in the hotel.
You can find the girls' weekend in Ochsenfurt article at Teilzeitreisender.de.